Workshops
I was host for the day, welcoming everyone and thanking them for joining us - I was amazed and humbled by the turnout considering it was a Friday in the school summer holidays!
Throughout the day we ran two workshop tracks: the first was the tech track, aimed at the students, which included:
Intro to Web Development by Hannah Gooding from Edited
Immersive Creativity (AR, VR and AI) by Sasha Jiang from Digitas
Future of Fashion: Circular Design and Climate Tech by Tina Gurung from EY
The workshops were interactive and hands-on, giving the girls a chance to learn new skills and apply them to real-world problems.
The second track was the career development track, aimed at women in tech looking to progress in their careers, which included:
Elevate Your Personal Brand by Maya Welford from Barclays
How to Run Great Workshops by Tess Robinson from Cognizant
How to Navigate Feedback by Candida Bradley from Makers
Due to interest from both groups, we ran the Content Creation 101 workshop by Kelsey Robb from Google for all attendees. Attendees quickly put lessons from Maya's and Kelsey's workshops into action, as LinkedIn was flooded with posts about the event!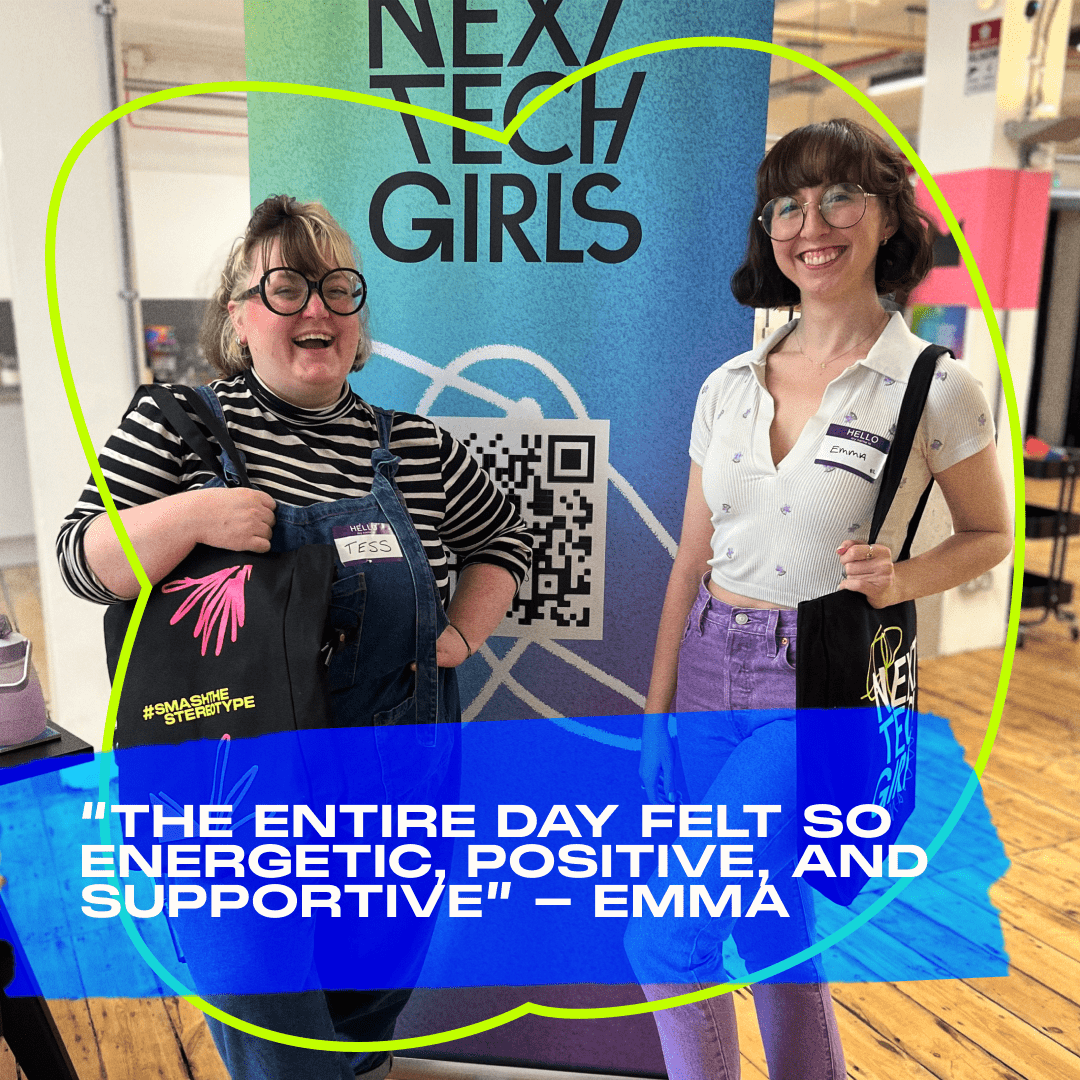 We also hosted a speed mentoring session, which was a great opportunity for the girls to learn from the experiences and insights of 20 women at different stages in their tech careers, from companies like Microsoft, Tata Consultancy Services, the Ministry of Justice and Jaguar Land Rover. The girls sat in groups and had five minutes with each woman, giving them the chance to hear from women in a variety of roles, from software engineers to user researchers, and get their advice.
"Sitting with groups of students discussing their ambitions and seeing them so passionate about STEM subjects… honestly made me emotional. To see young women so in charge of their future and goals, so driven by their love of these subjects was inspiring to see." - Emma, Graduate iOS Developer at mkodo and one of our mentors.
Quotes from Attendees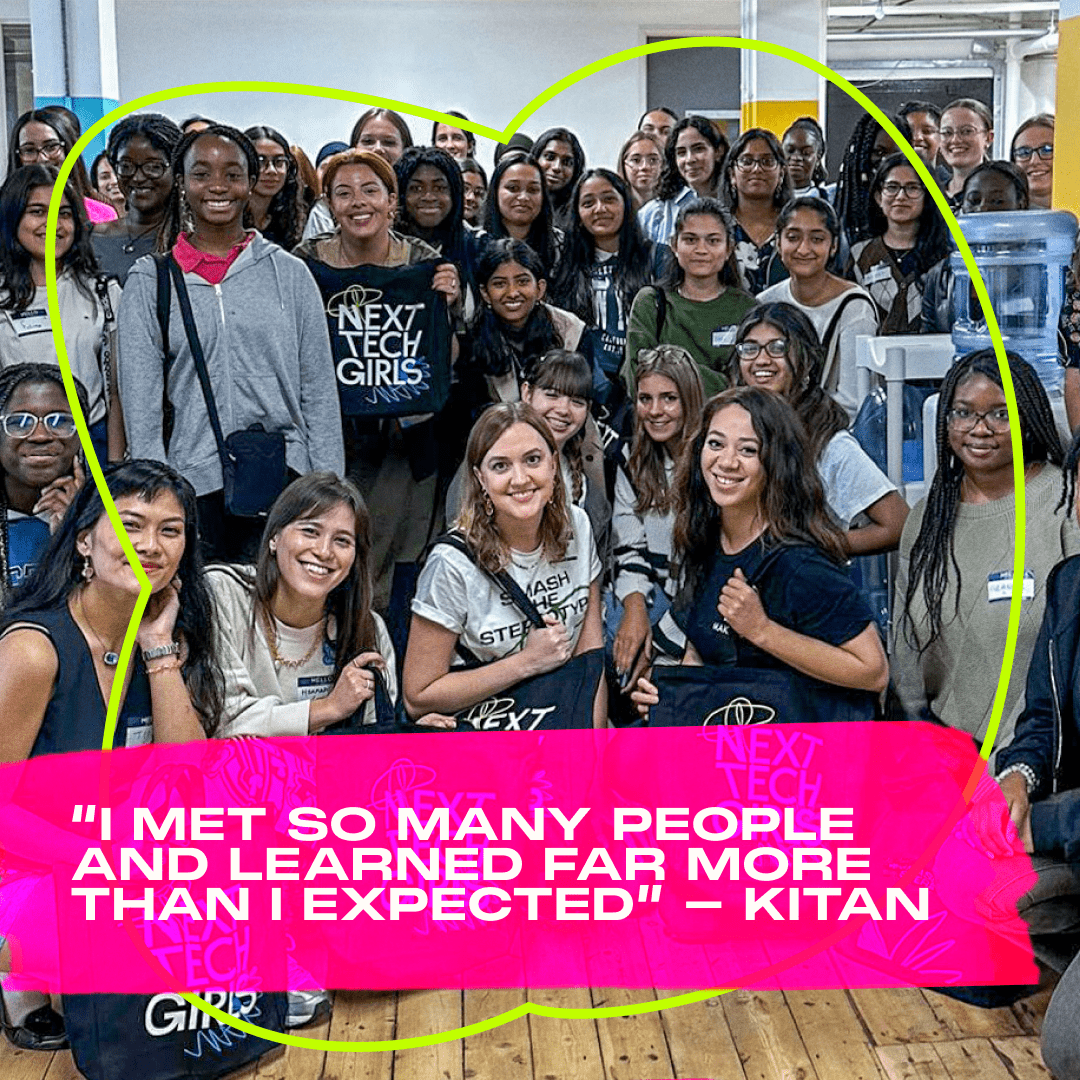 At the end of the day, I thanked everyone for getting involved, they picked up their Next Tech Girls swag bags and we took a big group photo. Tess Robinson, one of our workshop leaders, kindly offered to film clips throughout the day and interviewed some of the girls and women as they were leaving. Lots of them also shared their thoughts on LinkedIn over the following days. Here's what they had to say...
"I met so many people and learned far more than I expected." - Kitan, A Level student
"The inspirational talks and the chance to connect with so many incredible women truly left me inspired ... The event reignited my drive to take my coding journey more seriously." - Stephanie, Aeronautical Engineering undergraduate
"I was able to participate in some truly riveting and thought-provoking sessions … I realised that there are so many avenues that tech can take you down; so many distinct issues tech can solve." - Corinne, A Level student
"Being immersed in a community of like-minded women in the tech industry was truly inspiring!" - Evinda, Neuroscience undergraduate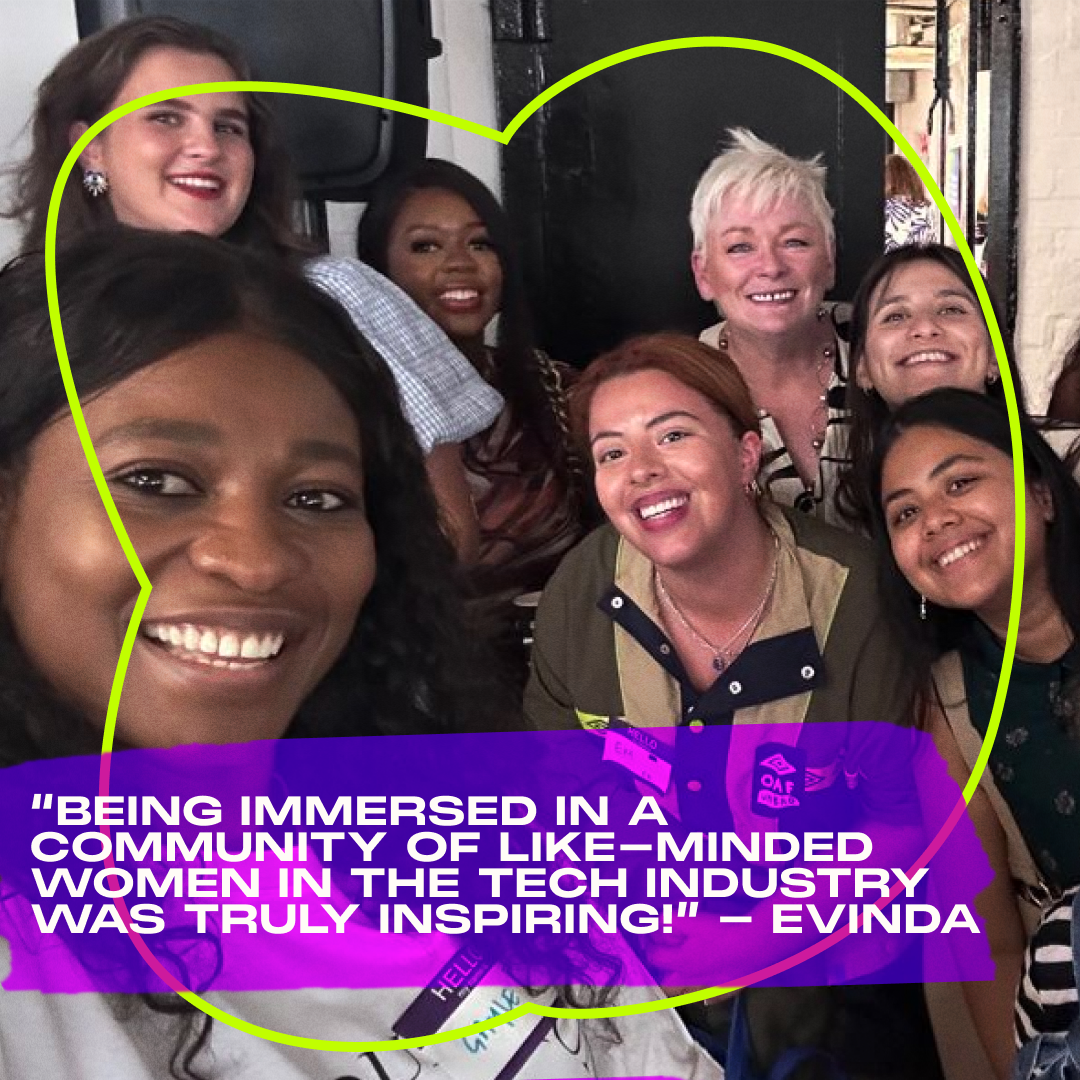 "The entire day felt so energetic, positive, and supportive, and I'm so excited for the next generation of women in tech and the future of Next Tech Girls!" - Emma, Apprentice at Microsoft
Thank You
We want to thank everyone who attended, spoke or volunteered, for making this event possible. We're especially grateful to the team at Makers for giving us their space to host the event and helping with all the setup and logistics.
We're so proud of our Next Tech Girls community and all the amazing things we've achieved together so far, and we can't wait for what's next! If you want to see more about Next Tech Fest, check out some of our recent videos on TikTok or our Stories highlight on Instagram.
Stay tuned for more updates from Next Tech Girls – be sure to sign up to our newsletter and follow us on social media to be the first to know about our events and placements, and opportunities from our partners (including Makers).