When I speak to women in tech about their backgrounds, few of them knew they wanted to work in the industry from a young age. They often tell me they 'fell into' tech by chance or that they switched into it after a career in another industry. They didn't see people like them working in tech when they were growing up so didn't think it was for them.

I've hosted recent talks at Google and the Women in IT Summit about this and I wanted to share my tips here to encourage YOU to become the role model you wish you'd had and inspire the next generation of women in tech.
Why?
We need to smash the stereotypes and show people - especially women from underrepresented backgrounds - what working in tech is like and what people who work in tech really look like.
The Benefits of Being a Role Model 
Being a role model doesn't just help others, it can help you too. By becoming a role model you can:
Boost your profile and network. You'll gain visibility and recognition in your field and beyond by sharing your story and expertise. You'll also connect with other role models and potential mentors who can support your growth and learning.
Enhance your skills and confidence. You'll improve your communication, leadership, and interpersonal skills by speaking, mentoring, and teaching others.
Advance your career. You'll show your passion, commitment, and value to current and future employers as well as accessing new opportunities, such as winning awards and getting promotions.
How Can You Become a Role Model?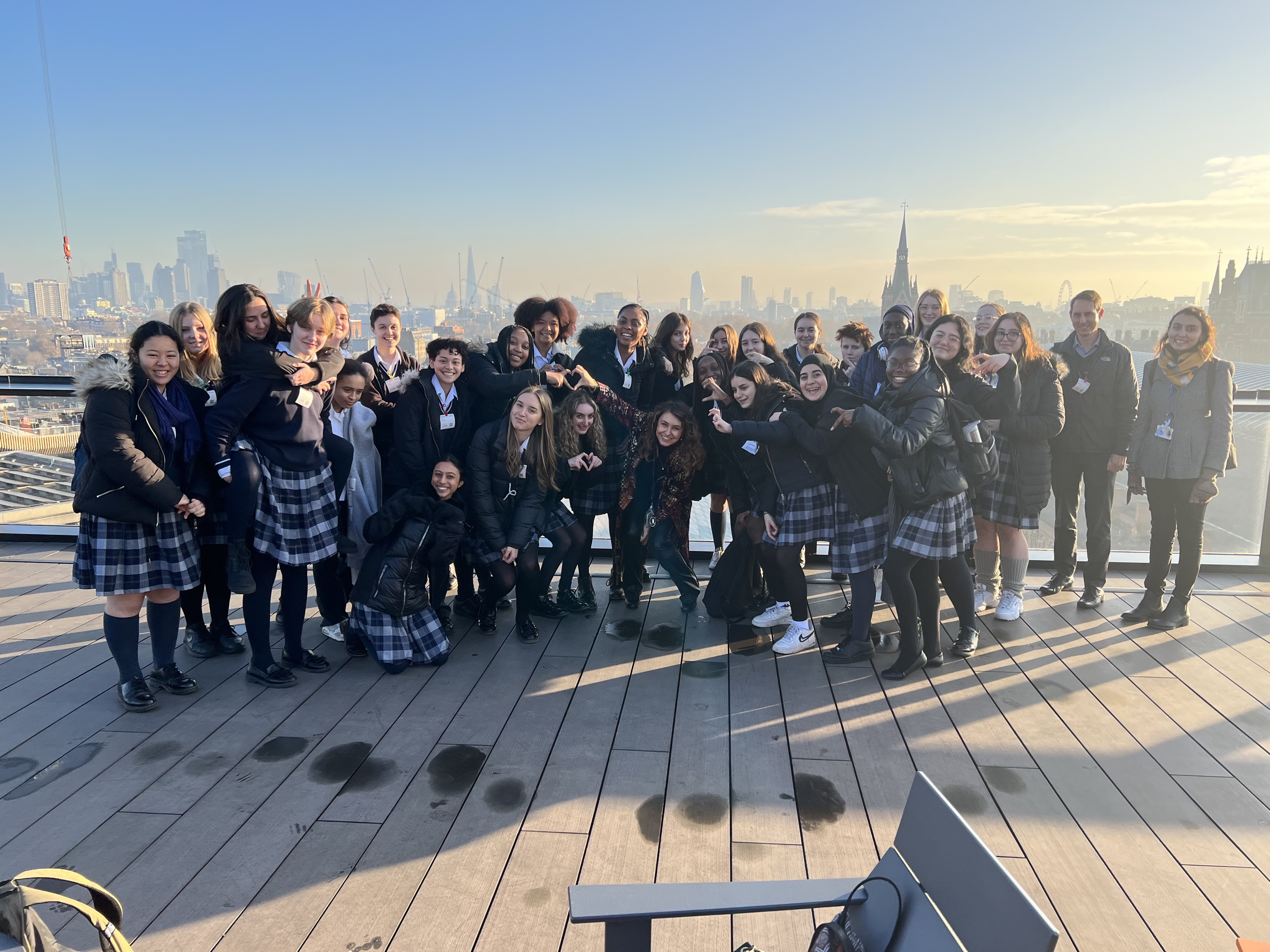 Show up.
Whether it's online, in person, or both, you need to let the world know who you are and what you do. Share your story and your expertise on social media, attend events and network with people, grab opportunities to speak at events. All of this will help you build your reputation and inspire others.
Engage.
As you build your network and reputation, people might reach out to learn more about you and your career journey. Make time for them. It could be as simple as replying to their messages, having a video call or meeting in person to give them better insights into what you've done, or you could establish a mentoring relationship with them.
Be real.
Be authentic and vulnerable. Be honest about your experiences, including the challenges you've faced. People will find you more relatable and trustworthy, plus you could help them avoid the same mistakes or difficulties that you went through.
Share your platform.
Whether or not you're ready or able to be a role model and smash stereotypes, you can support other people in your network and amplify their stories. Share their posts on social media, send them opportunities to speak at events, nominate them for awards, encourage them to apply for promotions... Use your power and privilege to be an ally and a champion to those who need it.
If you've been inspired and want to get involved in our work at Next Tech Girls, sign up to become a role model to the teenagers and young women we work with, or get in touch to find out more about partnership opportunities.