The survey measures various aspects of employee engagement and satisfaction, such as wellbeing, job satisfaction, empowerment, and leadership. Empiric scored 85% overall (13% above the industry average) and achieved top results in categories such as wellbeing (81%), job satisfaction (89%) and empowerment (89%).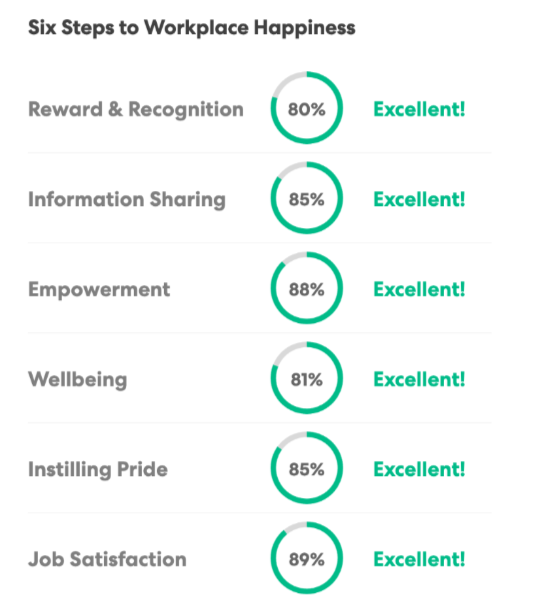 The Sunday Times praised our health and wellbeing initiatives, as well as our EmpowerHer women's committee, which aims to promote gender diversity and inclusion within the business. Employee feedback highlighted our unique culture, values and Next Tech Girls initiative.
Our Founder and CEO Sam Kamyar said:
"We are thrilled and honoured to be featured in this prestigious list from the Sunday Times. This is a testament to the amazing work of our team who live and breathe our unique culture and values every day and our leadership team who constantly strive to make our company a better place for everyone. We are always listening to employee feedback and suggestions, and we're committed to evolving and improving Empiric as we grow. Here's to the next step of the journey!"
This is not the first time that Empiric has been featured in the Sunday Times Best Places to Work list, having been featured 2018 – 2021. The company has also won several other employer awards, including the Best Companies #1 Winner award for London's Best Mid-Sized Company to Work For.
If you are interested in joining Empiric and being part of our award-winning team, visit our careers page today.